See how quiet it is in the house of the Man in the Moon in the evening. The mother of the moon sits down to knit baby socks, just like mothers do here. The father of the moon wears a hat and smokes, just like other dads. And look at what a beautiful hammock the lovely little moon baby has!
"Byloby!" sings the moon baby. "How beautifully the Earth shines tonight! I love to swing in the hammock by the light of the Earth!"
"I wonder if anyone lives on Earth," says the moon mother. "I don't think we'll ever know," says the moon father.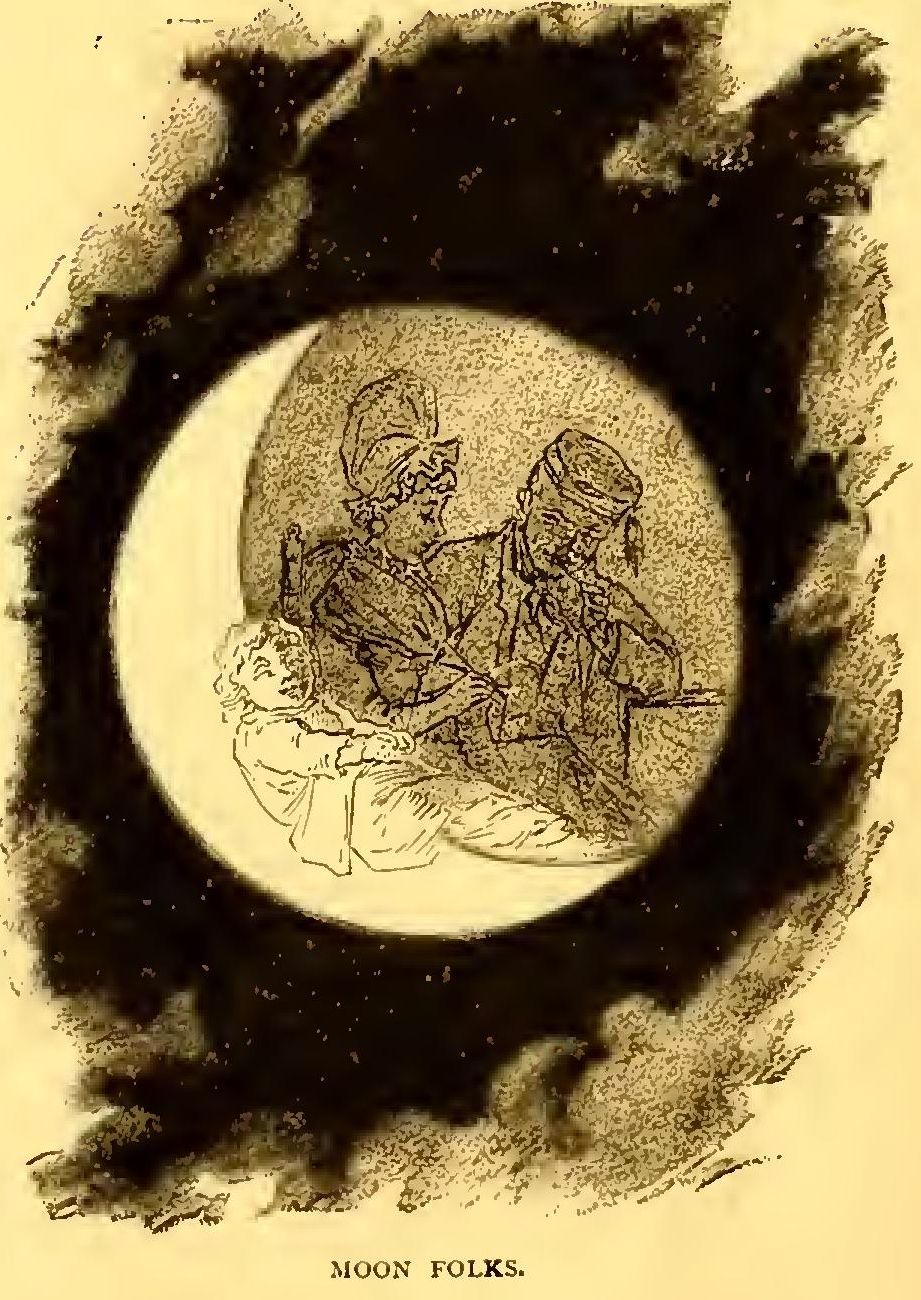 ---
Downloads